Training programs for mentally safe, fair and respectful workplace cultures
| | |
| --- | --- |
| Posted on 1 April, 2019 at 19:45 | |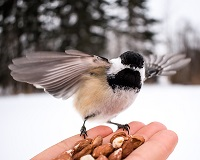 Photo by James Hammond on Unsplash

Freshly inspired from the 20 presentations I sat in on (and the many more that I wanted to) at the No More Harm Conference https/nomoreharm.com.au last week, I thought I might share some quotes from my 29 pages of scribbled notes.


Here they are;


'Be willing, take responsibility, be vulnerable'
'Repair harm, defend against shame'
'Resilience = grit and patience'
'Good leaders create a circle of safety'
 - Margaret Thorsborne, Margaret Thorsborne and Associates


'There are more men named Andrew heading up companies in the ASX top 100 than there are women'
'The importance of being free and able and empowered'
 - Hanna Wandel, Country to Canberra


'Build trust, name elephants, have courageous conversations'
'Kindness is free'
'Put people at the centre of everything we do'
 - Ainsley Barahona Santos & Lenka Bilik, icare


'When there is deep seated conflict, no amount of forcing people to play games will work'
'Trust and respect is not an on/off switch'
'Step into vulnerability'
'Courage and vulnerability are contagious'
 - Ruth Levy, Ruth Levy Consulting


'You've got to be courageous to walk into conflict and if you're going to do that you have to be prepared to change'
 - Nicole Gibson, The Rouge & Rouge Foundation


'Interrupt our emotional responses'
'Interrupt their emotional responses'
'Become vulnerable and then curious, noticing and reflecting'
 - Paul Zappa, NIRODAH


'Cultural competence is not Harmony Day – It's when, just like Christmas decorations aren't questioned, neither are other cultural decorations'
 - Nareen Young, University of Technology Sydney


I found my 2 days to be extremely valuable – not because I necessarily experienced any lightbulb moments but because of the opportunity to revisit so many aspects in this space; to meet and hear from many passionate people doing great work and creating positive change.
Restorative Justice was a constant theme and the emotions of shame and vulnerability were also mentioned by several presenters. Issues of safe reporting and the frustrations and strategies to develop and support safe spaces for all, gave us lots to think and talk about.
No, instances of bullying and cyber bullying haven't decreased but statistically they haven't increased either. No, I didn't hear any miracle strategies, but I did notice a shift in the focus, there was no focus on definitions, motivations, or on Band-aids but rather on positive actions to heal and protect.


Kindness is free! and so is Respect!
Categories: None
/