Training programs for mentally safe, fair and respectful workplace cultures
| | |
| --- | --- |
| Posted on 21 May, 2019 at 8:50 | |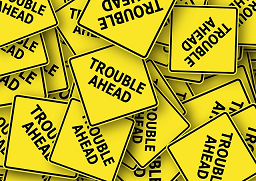 Image by Gerd Altmann from Pixabay


I met a young man named Jack Murray from Resolve Advisors, at the No More Harm conference I attended a couple of months ago. Jack and his team are working on a platform called Elker – Elker is being developed as a potential answer to the issue of feeling safe and protected when you want to speak openly and honestly about issues in a workplace. Jack's team have recognised that a system needs to support, protect and reflect the needs of people and are working on the idea that people feel they can speak safely when they are anonymous.


I'm not great with tech but Elker got me interested – we need new and progressive thinking in this space and maybe this is a start. To paraphrase Jack; this is a program that can run through a workplace, giving everyone the option of encrypted and anonymous reporting. An individual can then choose from a number of options as to who they want their complaint to go to, ensuring that the right person is connected to the right issue.


Perhaps Jack's presentation interested me so much because of the constant number of conversations I have had with participants telling me that they don't trust the reporting process in their workplace. People tell me that they don't fill out paper culture surveys because they are worried that their handwriting might be recognised. In the organisations that have moved to electronic surveys, I'm told that people give false answers in fear that their log-in details will give their identity away. And we've all heard the stories of issues and complaints that are never raised.


Another issue with complaints (one that I doubt Elker can fix), is the issue of complaints versus disclosures. The nightmare of Managers and People & Culture teams is the legal mind field of ensuring compliance to the legal duty of care for the organisation. If staff are told that complaints must be formal, yet they are afraid of the potential consequences of a formal complaint; is it any surprise that they don't bother?


I don't believe that anonymous reporting will fix all the internal problems in an organisation. The biggest problem I can see is the culture of fear. Culture surveys can be the perfect tool for those in power to gain insight to the needs and strengths of their greatest assets, but only if responses are honest. A management team that makes culture a priority has their eyes open, are inclusive and take positive actions regardless of how they hear the information.


Respect at Work can help you to prioritise your workplace culture and break down cultures of fear.


*Jack mentioned that Elker is in the trial stage of development and would love to hear from organisations that would like to give it a go. [email protected]
Categories: None
/